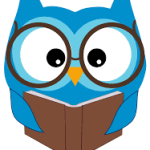 Dates:(Fridays)
December 2nd, 9th and 16th. 
Time: 10:30 am. to 11:00 am.
Offered at the Dolgeville-Manheim Public Library
Designed for children from 18 months to 3 years old.
Free and Open to the Public. Please call to register. Bring you toddlers and tell other families about this wonderful opportunity! 
We now offer Library passes for discounted entry into Fort Rickey Discovery Zoo, Adirondack Experience at Blue Mountain Lake, The Wild Center, and The Empire Pass. These passes are available to an adult with a valid Mid York Library Card. They are loaned for a week with no renewals. Please take advantage of these passes and explore our beautiful state. 
This pass allows free entry of a vehicle on a first-come, first-served basis considering the maximum capacity of the facility, when the card is presented at most NYS parks, DEC forest preserves areas, boat launch sites, arboretums and park preserves. 
The Empire Pass is usable at the facilities listed on the website and at most NYS Department of Environmental Conservation facilities, again, as listed on their website. 
This pass is Valid for free or reduced admission prices, depending on which facility it is used at. This covers for admission at the Utica NY Art Museum, as well as it can be used at many other Museums throughout New York State. We have a list of the Museums at our circulation desk if you have a particular one in mind that you would like to visit. 
Outdoor games available to borrow:
Outdoor Tumbling Towers (also known as Jenga Towers),  Yard Darts (Jarts), Badminton, Crochet, Cornhole, Disc Slam Frisbee game.
Our 2021-2022 Summer Reading Program was a huge success, thanks to all those who organized, volunteered or otherwise attended the programs. Thank you to each of you, and please, stay tuned for updates as they are available for our next Summer Reading Program.