NOTICE:  We are now open Monday through Friday 11:00 am to 5:00 pm, including our
Thursday evening hours, until 8:00 pm.
The Library is open to the public.
Public computer use will be limited to 30 minutes at a time.
Thank you for your cooperation.  
We continue to offer Curbside Pickup for those that would prefer not to come into the building. Please call (315) 429-3421 to order books, as well as to let us know when you would like to pick up items that have come in for you already.
Weekly – WEDNESDAYS 9:30 TO 11:00 AM
Join us to learn the basics of mindfulness meditation; a practice dedicated to bringing understanding of the mind and heart. Meditation provides many benefits. Among them are: scientifically proven benefits of reducing stress, improving immune function, increasing positive emotions and attentive abilities, and deepening the qualities of practitioners to see into their deepest nature. In so doing, practitioners become freer from suffering and able to feel gratitude for what each day brings. No registration required. Instructor: Rosann Scalise, M.Ed
HSC/TASK (GED Adult Education )
We are pleased to offer Adult Education classes in conjunction with Herkimer County BOCES. The teacher is here on Thursdays only, from 1:00 to 4:00 pm or by appointment. Please call (315)868-3373 to make appointments, as well as for information.
Meets every first Thursday of the month in the Reading Room at 1:00 pm (unless otherwise scheduled)
(Skip January)
February 2nd: "A Tree Grows in Brooklyn", by Betty Smith
Handmade for Kids: Project Linus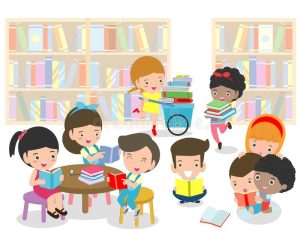 We have started a brand new program for children covering ages from infancy to 4 years old. This program is facilitated by Kelsea Holdridge, Family School Navigator, from the Dolgeville Central School District.      This program will be free and open to the public.                No prior registration is required.        "Learn through Playing, Promote Socialization, Be ready for Kindergarten."